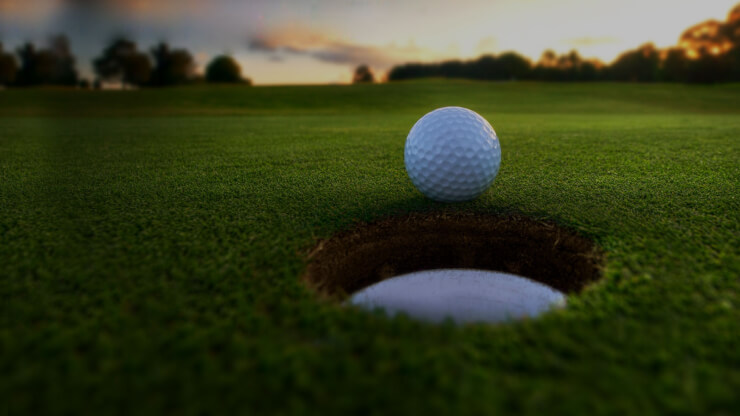 Get down to your local pitch and putt.
Getting in a round of golf is a major concern of amateur golfers due to time constraints and family commitments.
A great way to increase the number of ties you set foot on a golf course is to include a fortnightly trip to your local pitch and putt.
The time it takes to complete a round of pitch and putt is much less than the time to complete 18 holes, and the benefits of doing so are huge.
I know that many of you will consider a pitch and putt to be a lesser challenge and maybe you feel as though a round of golf is not complete without being able to smack a driver down the middle, but bear with me.
Heading down to a pitch and putt is an experience that will improve your game.
It will also show up your faults and the areas of your game that really need work on.
Why?
Because you will not be distracted by the long game, most notably the driver.
As an amateur golfer you will be losing more shots from within 100-yards than you will from the tee, but our focus is always on the "big" shots and this clouds the mind when it comes to truly analysing your game.
Playing pitch and putt shows you just how important the skills required to achieve a good result are on the golf course.
Pitching is often the most frustrating area of the game for amateurs as the need to be able to delicately control the distance with ½ or ¾ swings is challenging.
Get it wrong and you can hit some of the most frustrating and blood-curdling shots.
To become a good pitcher of the ball you must make sure that you practice this area of the game and making use of the local pitch and putt ensures that you become proficient in the art of pitching.
Faced with different shot lengths on each hole the need to stay on top of your distances is paramount and a pitch and putt offers the most realistic practice method for pitching.
Apart from pitching you are required to hole out and the size of the greens gives you a great opportunity to practice the mid-range putts, which on the course you are generally trying to leave within the "dustbin lid", but on the pitch and putt you will be more aggressive as you search for pars and birdies.
Practicing on a pitch and putt regularly can really make a difference to your game, and it gives you the chance to play a couple more holes which can only be a good thing.
You will find that it will be both enjoyable and beneficial.