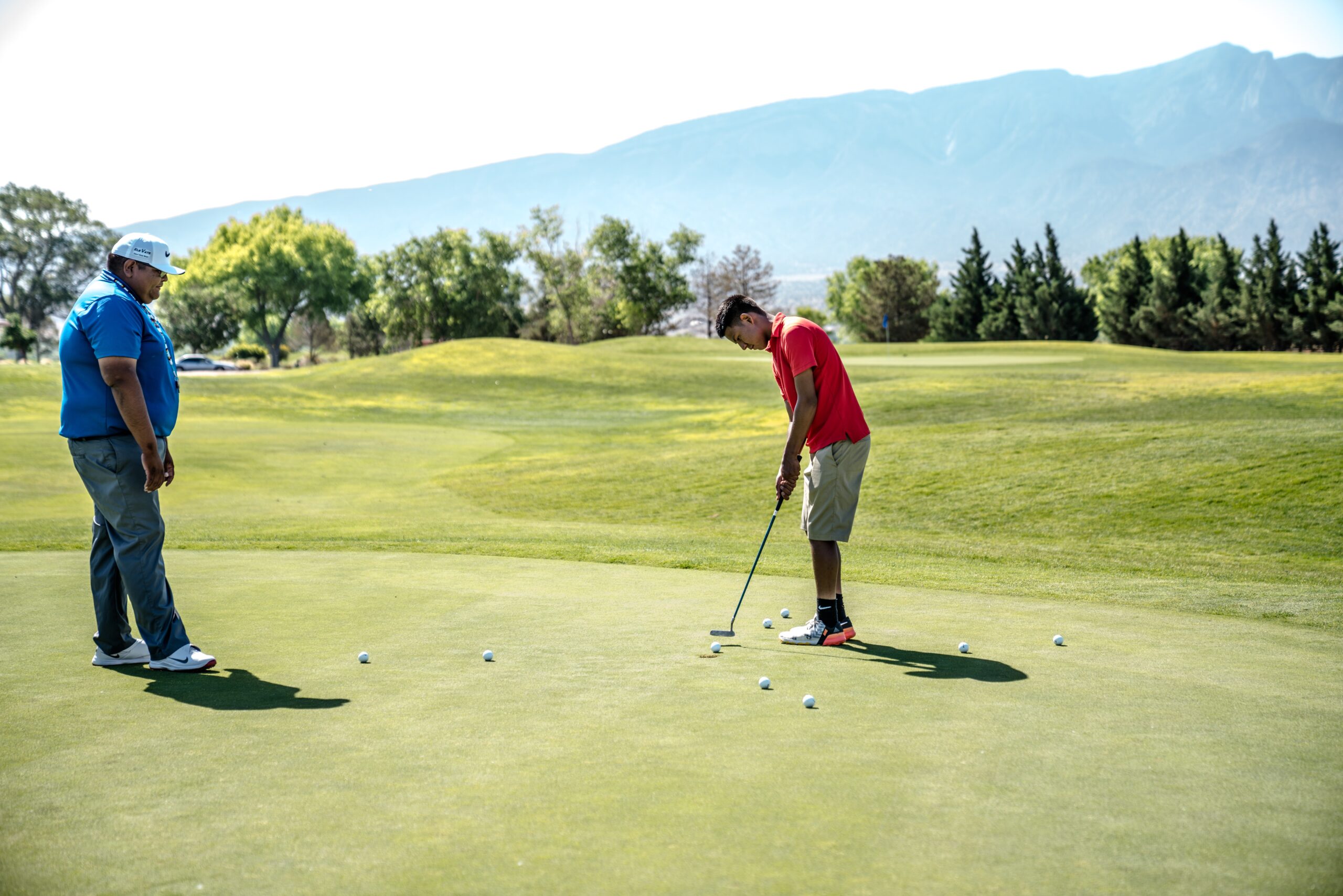 Although I don´t believe that the average golfer should be trying to shape golf shots, I thought I would give you a quick guide as to how to shape the golf ball. (please note this is for right handed golfers, so for any lefties reading this just flip it over)
The Fade – a shot that starts left of the target line and finishes online.
How to achieve a fade: Set yourself up so that the club face is pointing straight at your intended target. Now instead of setting your feet, hips and shoulders parallel to the target line, you need to set yourself open. Once you are open to the target line, make your swing, swinging along the line of your body. Do it correctly and the ball will have a gentle fade on it.
The draw – a shot that starts right of the target line and finishes online.
To achieve a gentle, controlled draw you need to set yourself up so that the clubface is aiming at your target. As you set up you need to make sure that your feet, hips and shoulders are all closed to your target line (pointing right). Swing along the line of your body and you will see the ball draw gently towards the target.
If you are really wanting to swing the ball from right to left, then you can do the following; Aim further to the right with your body, and set the clubface a few degrees more closed (pointing left of the intended target). Make your swing as you would normally, but as you approach impact try to "roll" your hands over the top, turning the clubface in the process. This should create a swinging or raking hook that ends more or less on the intended target line. REMEMBER a draw is harder to control, so put in plenty of practice before attempting this on the golf course.
If you really want to get inventive then you can play around with trajectory as well. If you want to keep the ball low, then maintain the set up as describe above for each shot shape and move the ball further back in your stance, just be aware that you will need to maintain your club shaft slant throughout the swing, otherwise you will end up hitting the ball on the line of your clubface.
Shot shaping should not be attempted until you have practiced it for a number of weeks, it can cause far more problems than it solves and could lead to some very high scores being recorded. I believe that you should play your own game and if you are in trouble and need a miracle escape shot, take your medicine and get back into play the safest and easiest way possible.