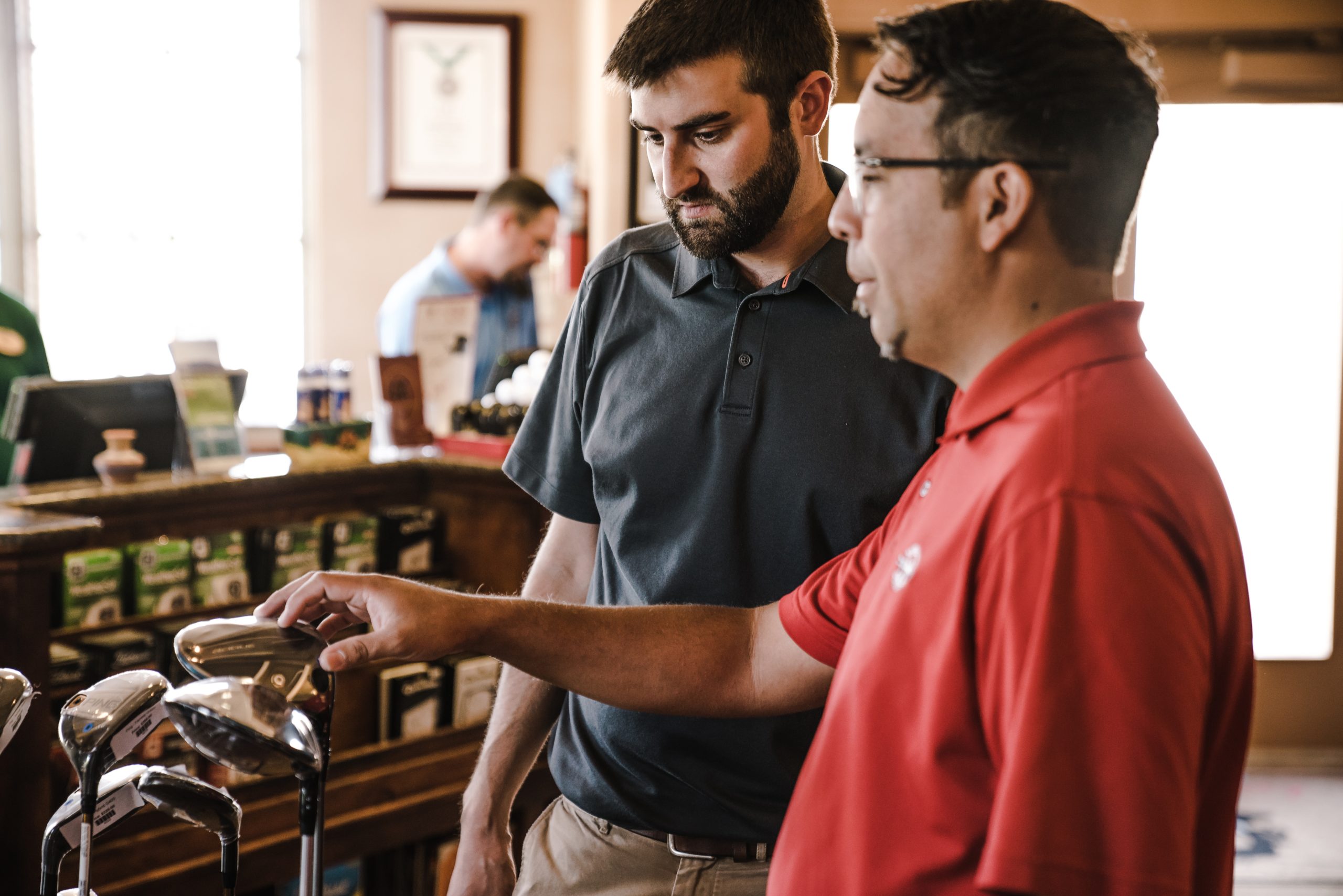 The biggest growth area in golf is without doubt custom fitting, offered to every golfer that enters a golf store looking for a new set of clubs.
Custom fitting, although useful for many golfers is something that beginners should avoid like the plague.
The process of custom fitting is straight forward and if carried out by a consummate professional should lead to the purchase of the right set of clubs for the golfer:
Custom fitting involves basic checks that allow club fitters to "find" the clubs that best suit your game.
Custom fitting has evolved over the last few years to almost becoming a science in itself. But this again is directed far more towards the seasoned, consistent golfer rather than an amateur.
The way the club fitting is carried may vary from certain measurements being taken, the use of a lie board or impact tapes to the full on launch monitor analysis which will provide a huge amount of data regarding your swing.
The numbers that come out of the machine are varied and for many golfers they simply end up confused with the information provided.
In all honesty you will only need to take the more detailed custom fitting option if you are low, single figure handicapped golfer.
Reading this and thinking, "what on earth does all this mean?", then join the many thousands of other readers thinking same thing.
The numbers that are crunched by the professional club fitter are varied and depending on what you are searching for will hold greater meaning than other numbers, but unless you understand the importance of spin rates, launch angles, swing paths and smash factors you will have to put your trust solely in the hands of the fitter, which in general is no bad thing.
For all the numbers, considerations and advice on clubs that you will receive the bottom line for beginners (and even higher handicapped golfers that have little experience) getting custom fit is nothing more than a waste of time and a sure way to end up spending far more money than you had either expected or wanted to.
So what should beginners do when looking for their first set?
Grab some advice about the best shaft material.
Younger, stronger players will benefit from steel shafted irons, while junior, ladies and seniors would be better off with a set of graphite shafted irons.
But the most important factor in selecting your first set, is the feel of the club. You want to be comfortable with your choice, and most importantly with your putter.
You may be better off purchasing a putter separate from the one that comes as standard in a beginners set. It is the most important club in the bag, so feeling confident with it is a great start.
A good set up would be:
Driver
3 wood
5 wood
4 hybrid
5 iron through to sand wedge
Putter
This offers plenty of options for getting into the game and will serve for at least 1 year.
Don´t be drawn into a fitting unless you are a seasoned golfer.