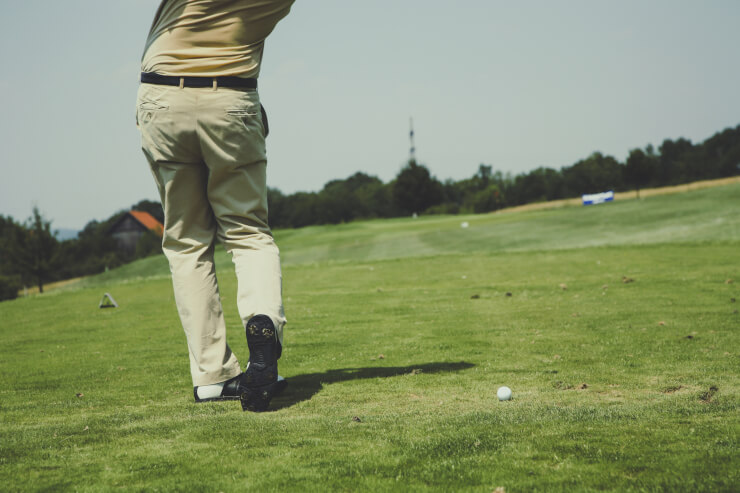 If you fade the ball, don´t try to change it.
There are millions of golfers worldwide that dream of being able to majestically draw the ball from the tee and into a tight pin position, but realistically this should not be a target for the average golfer that wants to improve their game.
If you fade the ball, which many believe is a weak shot then you should continue to do so.
Playing with your natural shape, whether it be a draw or a fade is the quickest way to see improvement in your game.
Accept it and build you course strategies around your strength, the continual shaping of the ball.
OK, I know why those that fade the ball want to hit a draw it is what the professionals do, but please remember these guys can make the ball move at will.
For many their natural shape is actually a fade, they have merely learnt to hit a draw from the tee to maximise distance, although again this is not always the case, Bubba Watson comes to mind.
It is also worth noting that some of the best ball-strikers and most dominant players of their era played almost always with a fade.
The great Colin Montgomerie comes to mind, as does Vijay Singh, both golfers that reached the highest peaks of their sport.
So why shouldn´t you change your natural shot shape?
Well, I believe that golf should be played in the most natural way possible, utilizing your body in the most efficient way.
And that way is the way your body wants to swing the club.
It creates the most repetitive swings, and as mentioned before, you can build your entire course strategy around your strengths.
So when you are standing on a tight hole, that requires a good tee shot, you can rely on your swing to produce a stock shot. If you fade, aim slightly left of your desired target line and make your swing, the ball as always will gently move towards the target line.
If you are forever trying to force a swing, you will be struggling to control the ball with any consistency.
Those of you that have faded the ball since you began will know how difficult it is to try and hit a raking draw around a tree or a dogleg, this is the exact reason that unless the shot calls for something that is normally against your natural shot there is no reason to attempt it.
Golf is about getting the ball in the hole in as fewer shots as possible, and for most golfers the best way to achieve this is not to overcomplicate things.
You have been given your natural swing, which can be polished to yield more consistent shots, make the most of it.