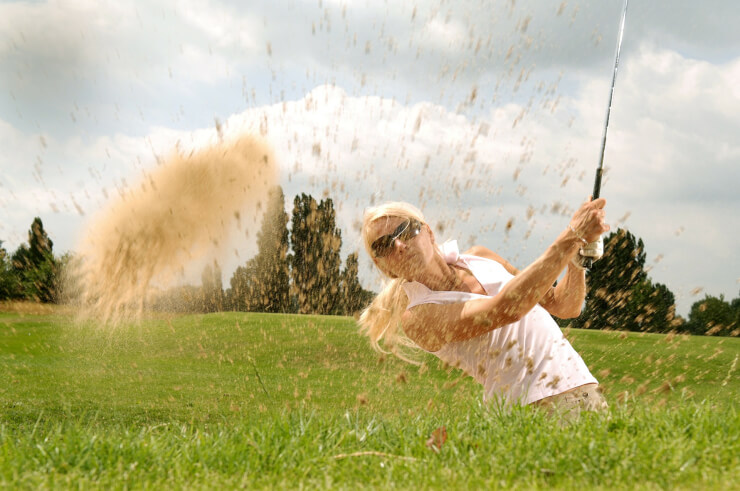 Gents it is time to play with the ladies.
Now for some gentleman, playing with the ladies is a step too far, but honestly I cannot recommend it enough.
There are a few reasons why this should be a regular occurrence for male golfers.
1 – Ladies, in general have better course management skills.
Now, I know some may be reading this and thinking that I am talking utter rubbish, but umour me for a little while.
Women, in general do not have the firepower that male golfers have, they have to plan their way around the golf course, avoiding the obstacles to ensure that they can reach the green in handicap regulation.
Rarely when they do get it wrong and end up in trouble do they compound the error by trying to through a gap barely larger than the golf ball in a bid not to lose face.
2 – mentally women are stronger on the golf course
Women, for the most part are stronger mentally as they do not let things get to them emotionally, so a couple of bad shots or silly missed putts do not have the same effect on female golfers as male.
They just shrug it off as a miss-fire rather than a lack of ability or competitive edge.
Men, and I know some that are very poor mentally can lose their round for fault of just one or two bad shots early in their rounds, not great if you do not start well.
3 – Ladies talk
This is a bone of contention at many clubs, with women deemed to be slow players, because they are always talking, but actually this is of benefit to them, as they do not have to concentrate for 4 hours solid.
I know that men talk as well, but their talk is less meaningful and will generally be focussed around the game itself or another sport, they are always in competition mode.
When you are playing a competition you need to be able to have a cool-off or chill-out period between each shot to be able to fully concentrate on what matters.
4 – Ladies just get on with it
It is rare that a female golfer will be affected by an outside influence such as slow play or a group that is pressuring them from behind. As long as they are maintaining the correct rhythm of play a group of ladies, or a single lady playing in a group of men, rarely get worried by the surroundings. They are more focussed on their games; men allow their emotions to overtake their actions.
Playing with the ladies can help you learn to deal with your emotions and undesirable situations far more effectively and you can learn how you could plot your way down a hole more consistently.
Get out there and play with the ladies, it will help your game.