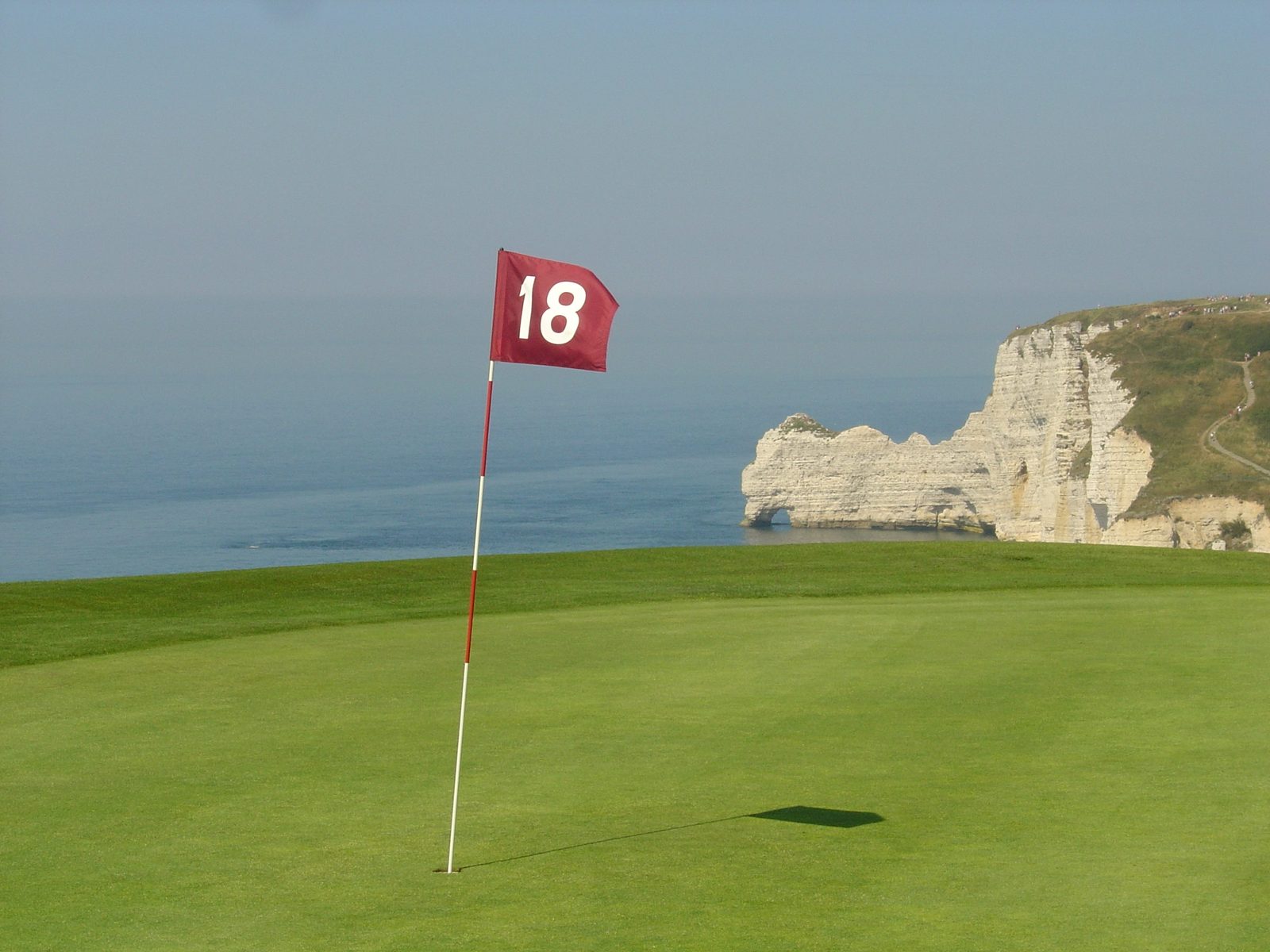 The one goal which many golfers share is to break 90.  By breaking 90 we mean complete an 18 hole golf course in under 90 shots.  You may find you have little trouble scoring in the mid-90's but are finding it difficult to get below 90 shots.
Today, we have three tips which will help you on your way to breaking 90 on the golf course.
While many golfers look at the things they can add to their game to break 90, such as more birdies and pars, the key can be found in limiting the number of double bogeys during a round.  Don't forget that to score 89, you need to hit 17 bogeys and one par on a par-72 golf course.  Therefore, while birdies and pars clearly help, they are not a necessity to break 90.
The first thing to focus on when breaking 90 on the golf course is the tee shot.  You must keep the ball in play.  Try and forget about hitting the ball as far as possible or taking the attacking line to leave yourself the best chance of birdie and concentrate on getting the ball in the middle of the fairway.
There is no need to take the driver out on every hole, you can choose a shorter club on some holes with a narrow fairway and keep the ball under control.  To make a par or at worse a bogey, you need to keep the ball out of trouble and that can often mean leaving the driver in the bag.
However, there will be times, as an amateur golfer when you will find yourself in trouble on the course, whatever precautions you take off the tee.
They key to playing out of trouble when trying to break 90 is not to attempt anything special when playing a recovery shot.  If you hit a poor shot it can change the way you think and you start planning a shot which will be a miracle and get you back on track for a birdie or at worse a par.
Instead, try and remember a bogey is enough on 17 holes to break 90 on a par-72 golf course.  Having seen your tee shot land in trouble, this hole has become one of the 17 you can bogey and still break 90.  Therefore, play a sensible, safe shot which will get your ball back in play and give you a good chance of making a bogey.
The final step to breaking 90 involves putting and again its about avoidance rather than making unbelievable long range birdie putts.  To break 90, you must avoid the dreaded three putt.
Breaking 90 is not about making more single putts on the green, it is about limiting the number of three putts you make.  Do not get disheartened if you fail to make a putt at the first attempt from 5 feet.  As long as you leave the ball close to the hole and have a simple putt for bogey, that is good enough on 17 of the 18 holes you play.
If you manage to sink a putt from 5 feet or longer and make a birdie or par, that's great but do not expect it to be a regular occurrence.  Focus instead on leaving the ball close to the hole and avoid making three putts to break 90.