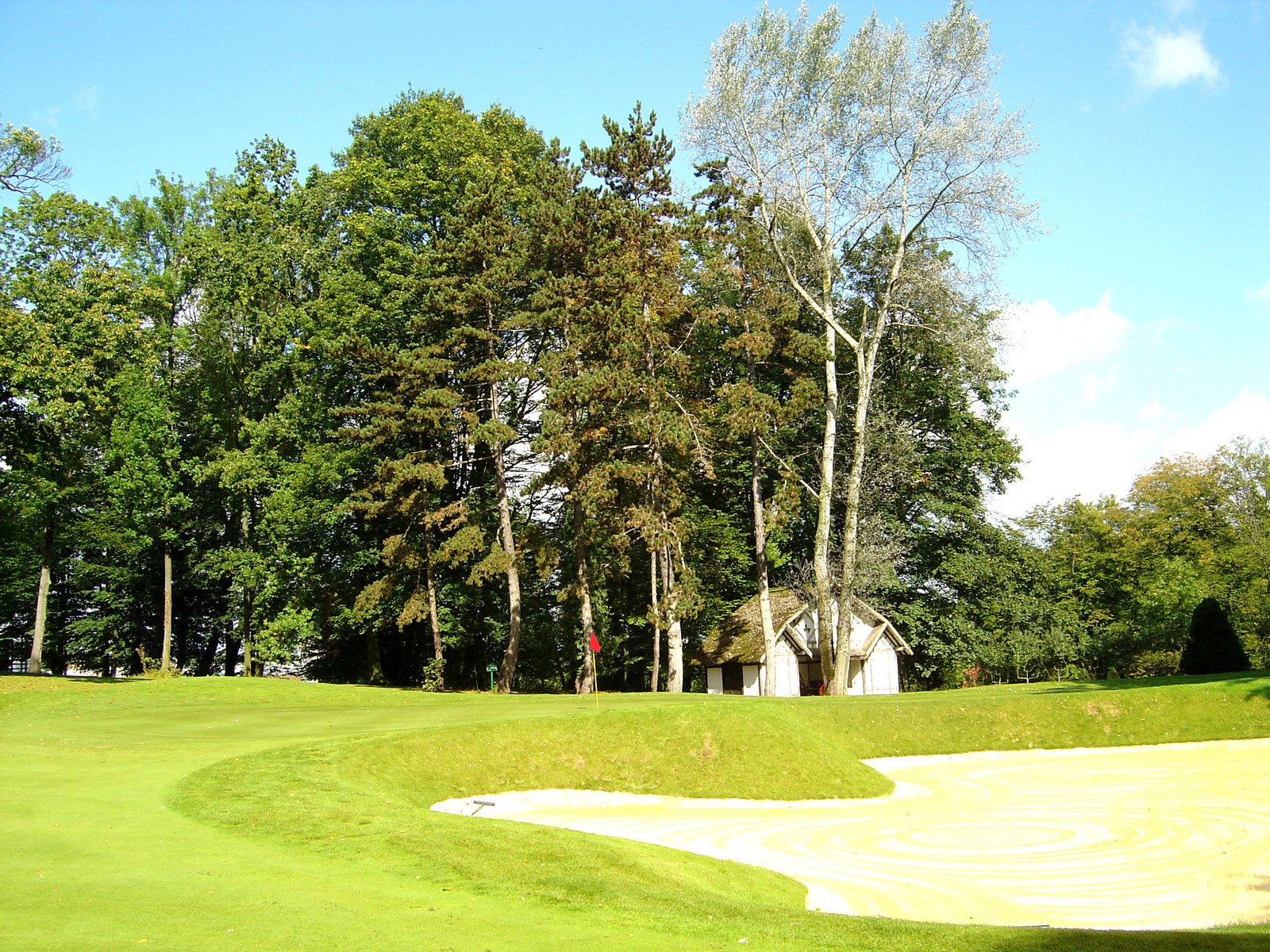 Bunkers are one of the most common hazards on a golf course.  Every golf course has its differences but you will rarely find an 18-hole course which does not have a bunker and therefore, you must be prepared when they come into play.
However, your ball does not have to be in a bunker for it to cause a problem and this is especially true around the green.
If your ball finishes just the wrong side of the bunker, you could be left with an awkward shot to the green and today we have some great tips for playing a chip shot over a bunker.
Chipping over a greenside bunker can lead to confusion and fear and these two emotions combine to produce a poor shot.  There is no need to feel anxious about playing a chip over a bunker and a clear thought process will help.
You have a choice of three shots in this situation and be assessing each of them quickly, you can select the best for you and the situation.
The first option is to ignore the bunker completely and play a shot to a section of the green which does not involve sending the ball over the sand.  If you have the option to do this and have been playing better with the putter than the short irons, this would be a good choice.
The second choice is to try and get the ball closer the hole but aim towards the edge of the bunker rather than across the widest section, which is the centre of the bunker.
By aiming across the corner of the bunker, it makes the shot easier mentally because you know the chances of the ball dropping in the sand is lower than if you were hitting the ball over a wider area of the bunker.  This often results in a more confident swing and a better result.
The final option and the riskiest is to try and get the ball as close to the hole as possible, even if it means sending the ball over the middle of the bunker.
To play this shot, you will need to play with an open face and a long swing as you need to clear the sand but also get enough height and spin on the ball to stop it close to the hole.  This is the most attacking option of the three and if you have been playing well around the green and feeling confident it could be a good choice.
When facing a chip over a greenside bunker, consider your strengths and how well you have been playing with your wedges and putter.  This decision process will lead you to one of the three options above.