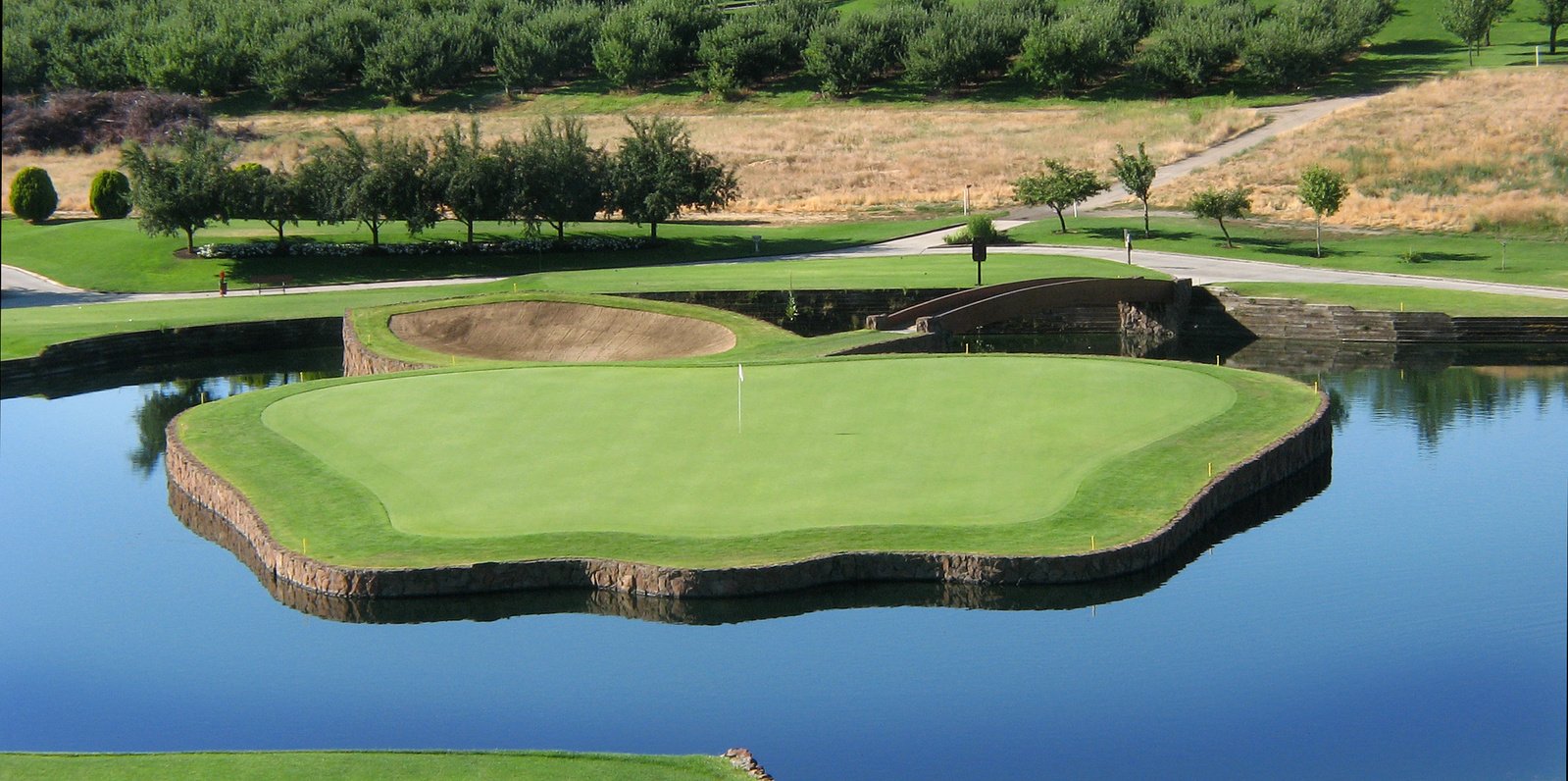 Playing on familiar golf courses, which do not present a huge test is nice and you can improve even by playing on these courses.  Playing on a golf course which enables you to score low also adds to your confidence, which is great.
However, there comes a time when you need to really challenge yourself and play on a difficult golf course.  This course maybe new to you but there are still things you can do, which will help you play a hard course.
If you have the chance to play on a famous golf course, you should take it but it is likely to be one of the toughest tests in golf you will ever face.
The first thing to keep in mind is playing a tough golf course is the round is not all about your score.  You want to enjoy the experience of being on a different golf course and having your game tested to the maximum.
You will always want to try and score as low as possible but this desire should not detract from the overall experience of the round.  Think about the different types of shots you are playing and what things you are learning about your game as you go along.
If you are playing a famous course such as the Old Course at St Andrews, this may be a one-off experience and you should savour every moment and not get overly concerned about the scorecard.
To get into this frame of mind, it pays to go into the round with reasonable expectations.  If you are playing on a golf course which professional golfers find a good test, chances are you are going to find it very difficult.
Therefore, it is not good starting your round with the expectation you are going to score low like you would on your local course.  Expect to drop shots and if you manage to pull off something special it will be a great surprise and bonus to your day.
However, just because you will have lower expectations when playing on a hard course, this does not mean you should not go in with a plan of attack.
Look at the course online and read reviews from other golfers.  How did they approach the course and what was the result?  You may find those players who adopted a conservative approach came away much happier than those who played aggressively.
Study each hole and think about the clubs you are going to use to achieve the desired outcome.  Not only will you play better, you will enjoy the test of playing on hard a hard course.
Finally, do not do anything unusual on the day of your round.  Turning up to the course 2 hours earlier to get on the driving range will not help you when playing on a difficult course.  It will only serve to build up the tension and keep in your mind you are about to do something different which is going to be hard.
Relax and keep your normal pre-round routine on the day you are playing.